BEAUTY
LIGHT ROMA
REVLON
ROME
LIGHT ROMA - EVENTO REVLON
11:24 AM
Images Courtesy of Italian Fashion Blogger + pics by me Nel cuore di Roma al  Light, si è tenuta la presentazione dei nuovi pr...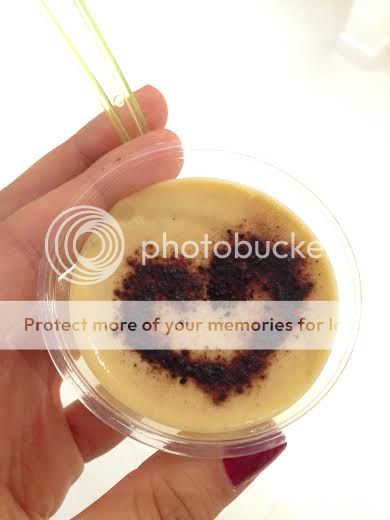 Images Courtesy of Italian Fashion Blogger + pics by me
Nel cuore di Roma al
Light,
si è tenuta la presentazione dei nuovi prodotti del noto marchio americano di cosmesi,
Revlon
.
In una location incantevole ho avuto la possibilità di essere aggiornata su tutte le ultime novità del mondo Revlon da
Daniela Tamberlani
, Responsabile Relazioni Estere e Ufficio Stampa.
Dai nuovissimi fondotinta
Nearly Naked
in crema, che lasciano la pelle idratata con un colorito uniforme, agli illuminanti
Photoready Skinlights
, utilizzati per armonizzare i tratti del viso e anche nelle tonalità più scure come fard. (Vi svelo un piccolo segreto, se avete dei tatuaggi che volete nascondere, questo prodotto è prefetto!). Dopo aver steso un buona base sul viso, si inizia a pensare al trucco vero e proprio.
Gli ombretti
Photoready
hanno una package che facilità il loro corretto utilizzo: infatti con la sua forma che ricorda l'occhio, l'utilizzo delle colorazioni risulta semplice ed elementare. Mai più il dilemma di quale colore usare e in che punto, ora è tutto più facile con Revlon.
Il noto marchio americano ha pensato a tutte: potete sbizzarrirvi a provare tutte le colorazioni dei
Colorburst Lipgloss
(io uso la colorazione viola sul rossetto scuro e il risultato è sensazionale!) o scegliere invece qualcosa che renda il colore delle vostra labbra più naturali (
Colorbust Lipstick
).
Se anche voi siete delle amanti della manicure, sicuramente vi innamorerete delle
Nail Art 3D Jewels Appliques by Marchesa
. Le creazioni di Marchesa esprimono eleganza e femminilità accompagnando le donne nei loro momenti più importanti. Da oggi grazie a questa partnership avrete l'opportunità di indossarle durante la vostra quotidianità.
Magnifico pomeriggio passato in compagna di blogger e amiche, che si è concluso con un buonissimo rinfresco di
Bocca Di Dama
e con una dimostrazione pratica di trucco tenuta da
Monica Rubustelli,
Make Up Artist.