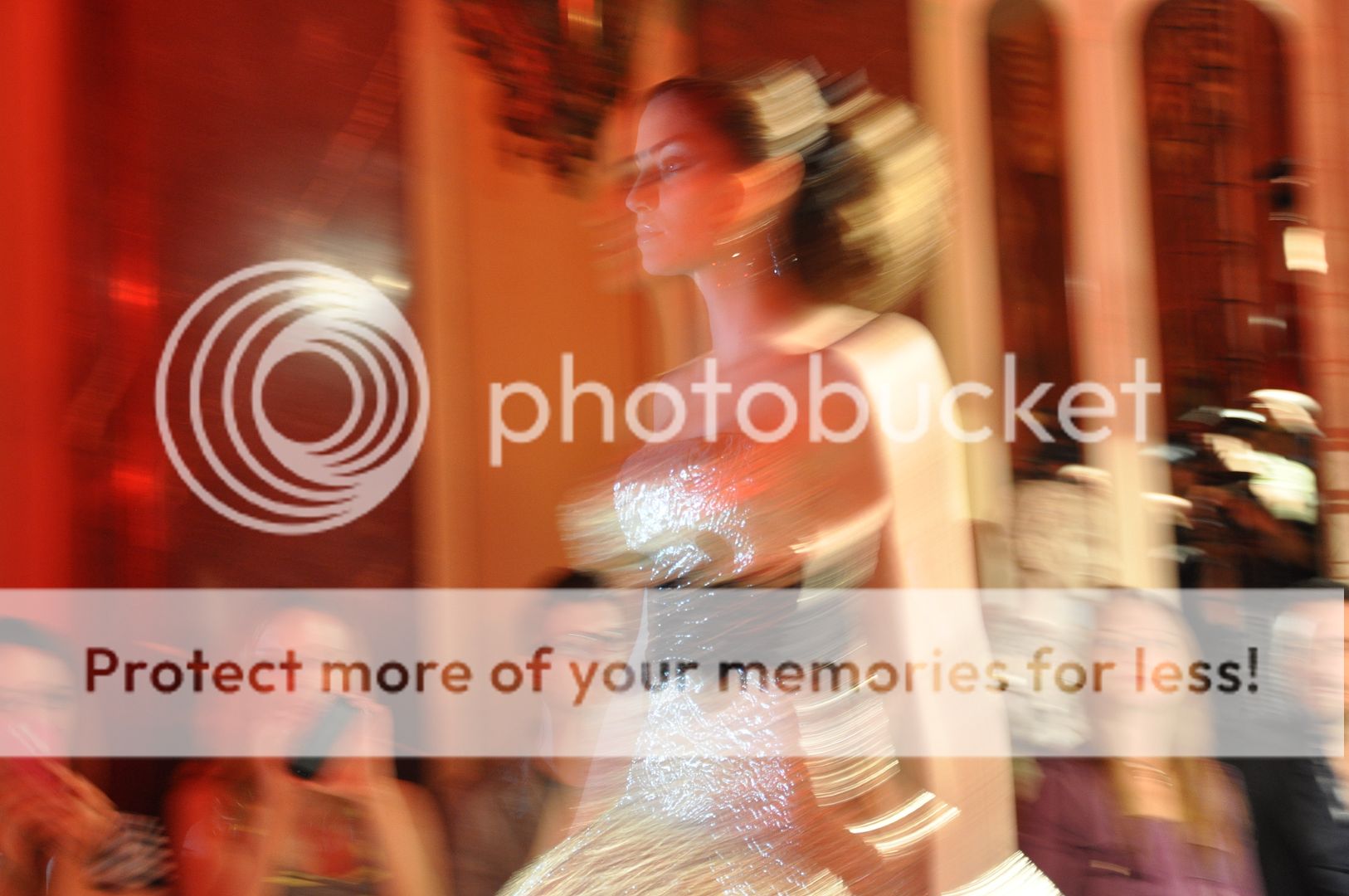 All photos taken by me
Giada Curti

presented a very sensual collection last Friday during the opening of Alta Roma Alta Moda (Rome Fashion Week) with a strong play on different materials and delicate embellishments. Just the way we love it. The collection know as "Le Bandeau d'Amour" was inspired by a group of important ladies as Marie Antoniette, Soraya,
Paolina Borghese,
Evita Peron, Empress Elisabeth of Austria (Sissi) and more on. Since I was young, I've been dreaming about princess dress and when I saw Giada's dresses live, I was completely charmed by. Great pieces of Italian Haute Couture!
In case you have missed the show, here are a section of my own pics.