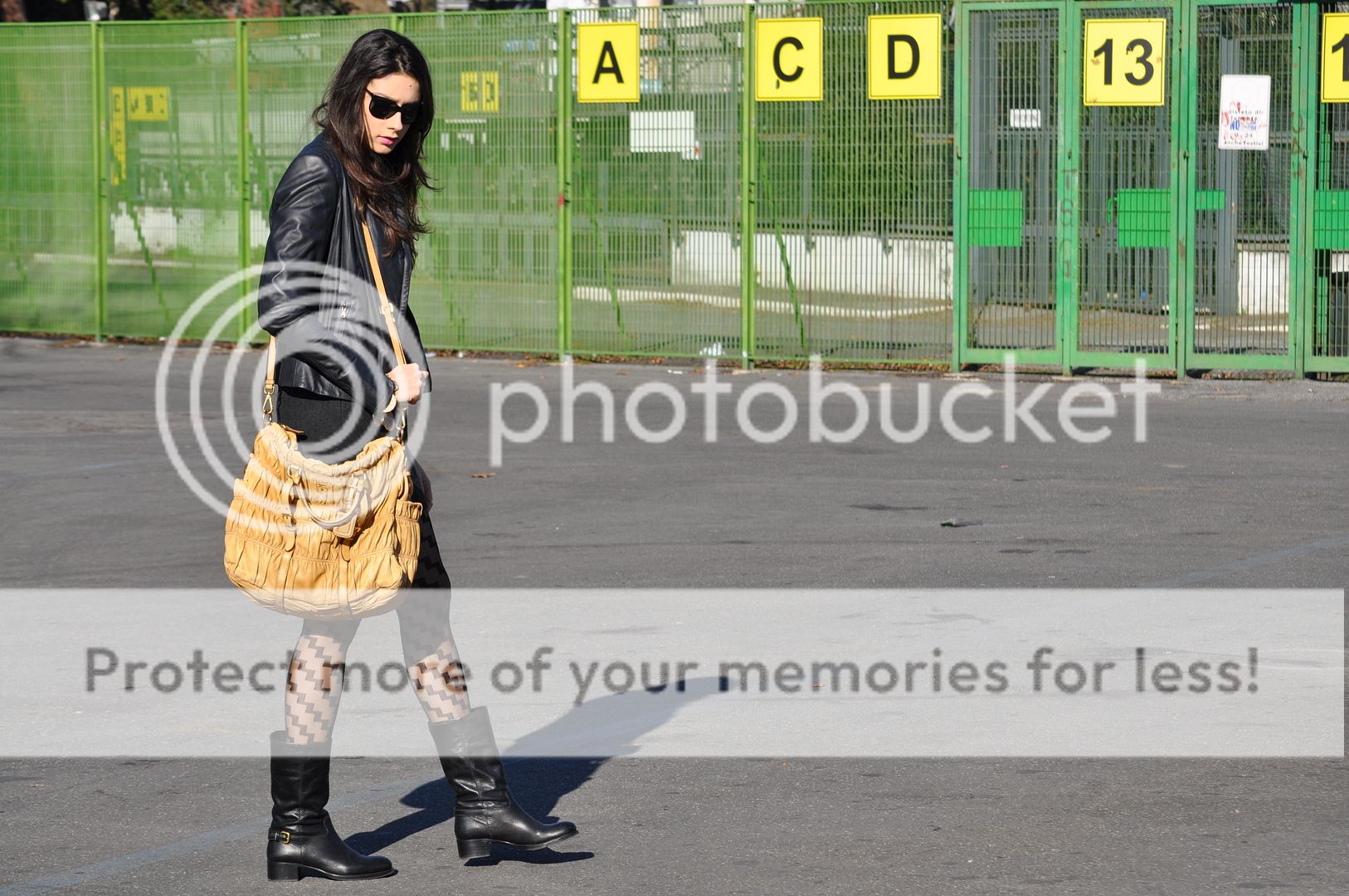 (Mauro Grifoni blue leather jacket, Fred Perry wool grey skirt, Valentino grey sweater by mum's wardrobe, Fendi blue belt, Prada boots and bag, Chanel sunnies)
I found these boots while shopping with my mum at Space in Montevarchi over our trip in Florence. (
They aren't the beauties into
Prada box
.
)
These Prada booties are super soft, warm and comfortable, and marked down price (70% off!!). I bought another pair of shoes there, really special and to die for.
Right now I'm relaxing on sofa with a big macedonia. Hope you had a wonderful weekend!
Location: Stadio Flaminio, where played six Nations rugby teams.I like to see rugby.
Follow my blog with Bloglovin