New Stuff In My Wardrobe In Benetton Style
6:11 PM
Some months ago I have taken part in a competition organized by Benetton and Grazia magazine. The competition was m...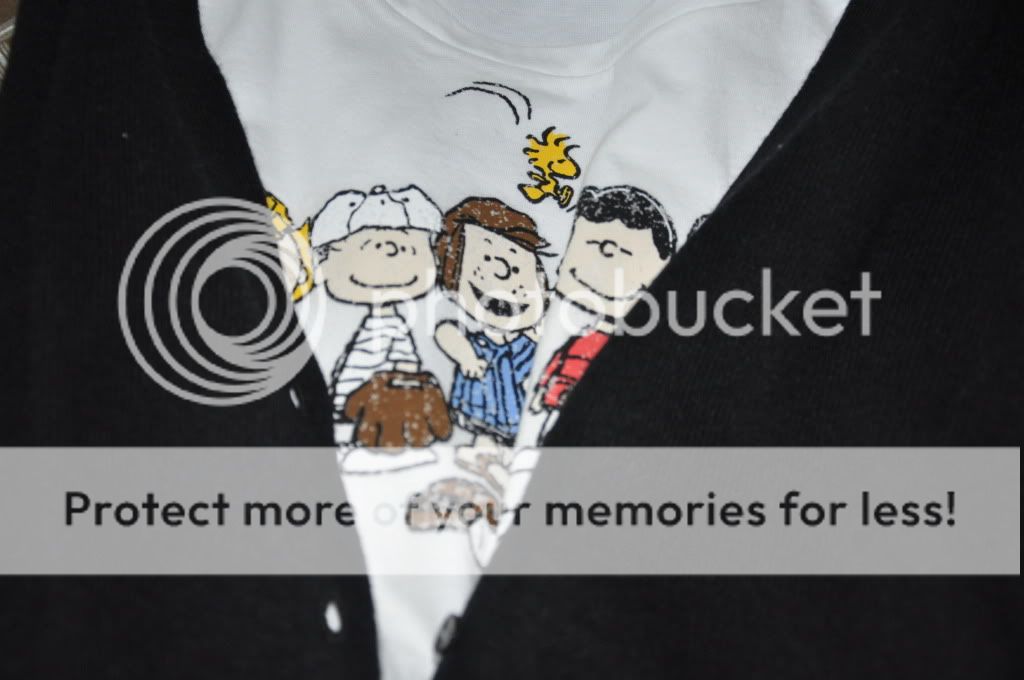 Some months ago I have taken part in a competition organized by Benetton and Grazia magazine.
The competition was made in 12 cities in Italy. I won and became Rome's Grazia Cover Girl.
Grazia and Benetton have promoted this competition on their website or facebook accounts and at the end Grazia made an interesting article about twelve winners!(They interviewed me :D I am so honored about it)
The winner of each city won a purchases voucher that could be spent in the store, where Grazia and Benetton staff helped us to try and wore the perfect look and made our shoots with Alessandro D'urso.
I have taken part in this competition because I needed to put to the test myself.
Since I was young I love fashion world and people, my friends said me "Why are you not a model?" I answered everytimes "I don't know" and the answer is the same now.
I am charming by catwalks, backstages, beautiful clothes and I love the moment before fashion show start when lights are off, music coming and first model walking like cat on catwalk.
I love everythings are under the costruction of fashion campaings.
For these reasons I decided to be a model for a few minutes with this great opportunity.
That day I was very happy and funny.
I understood that I love to be a model and "model casting" is very hard because time passed quickly and you waiting your turn over and over.
But now I tell you my "adventure" in Benetton store!
It is so funny I tried, wore, mixed and matched a lot of pieces of Benetton's collection and I spent a lot of hours in their store but at the end I found my lovely pieces (and they are perfect for my size :P)
I bought two t-shirts, two sweaters, a needlecord jacket, a sweatshirt and a faux fur long waistcoat!
In the next days I will match new items with my clothes and make cute outfits, so stay tuned!
Do you like my choices?Which is your favourite?

News: I decide to open a follower page about Kaleidoscopicmirror on Facebook, do you like it?
So I make this project in next days!
P.s. Person in charge and Benetton staff are so sweet and available whit me in these days!Thank you for all :)


Alcuni mesi fa ho preso parte a una iniziativa nata dalla collaborazione tra Benetton e Grazia.
Dodici città italiane sono state scelte per questa iniziativa, io sono risultata la vincitrice di Roma con il titolo di Grazia Cover Girl 2010.
Grazia e Benetton hanno pubblicizzato il concorso sui loro siti e sugli account di facebook.Al termine della competizione Grazia magazine ha dedicato un'articolo alle 12 vincitrici! (mi hanno intervistato :D e io sono molto onorata di ciò)
Le vincitrici hanno ricevuto un buono acquisto spendibile presso lo store Benetton, nel quale lo staff ci ha aiutato a creare il look a noi più indicato e dove siamo state fotografate da Alessandro D'Urso.
Ho preso parte a questo evento perchè sentivo la necessità di mettermi in gioco.
Fin da piccola sono stata attirata dal mondo della moda e gli amici mi chiedevano "Perchè non fai la modella?" e la mia risposta era ed è "Non lo so".
Sono affacinata dalle passerelle, dai backstages, dagli abiti di alta sartoria e trovo emozionante l'attimo prima dell'inizio della sfilata, quando le luci sono spente, la musica gradualmente aumenta e la prima modella appare sulla passerella ondeggiante come un gatto.
Adoro ciò che vi è dietro la costruzione di una campagnia pubblicitaria.
Per tutte queste ragioni ho deciso di diventare una modella per alcuni minuti grazie a questa bella opportunità.
Quel giorno mi sono divertita tantissimo.
Ora vi racconto la mia avventura nel negozio di Benetton!
Ho provato, indossato, accoppiato e mixato tanti capi d'abbigliamento tra di loro e ho trascorso molte ore all'interno del negozio ma alla fine ho trovato i miei capi chiave ( i quali sono perfetti per la mia struttura!)
Ho comprato due magliette,due maglioni, una giacca di velluto a coste piccole, una felpa e un gilet lungo di pelliccia ecologica!
Nei prossimi giorni proverò a creare nuovi look con i nuovi acquisti, quindi state connessi!
Vi piacciono le mie scelte?Quale preferite?


Novità:Ho deciso di aprire la pagina di Facebook dedicata al mio blog, vi piace l'idea?

P.s. Devo ringraziare la responsabili del negozio e tutto lo staff di Benetton che sono stati molto gentii e disponibili in questi giorni :)


WhatIWillWore
All stuff is by Benetton